Golden Rule Music is a service from the folks at Plank Road Publishing. We may be the best known publisher you've never heard of.
Millions of the children in your congregations sing our music. And many of their school music teachers also use our music with their church choirs. Often these teachers have asked us to create more of our quality music to use at church, and to share it with other church directors. This has inspired us to bring our music to those of you who haven't experienced it yet.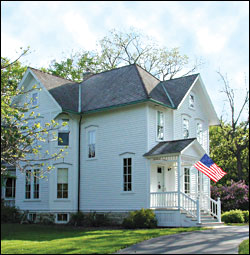 Our History And Our Purpose
More than 20 years ago, we sat down in our old farmhouse to plan a publishing company that would help elementary music teachers change the world for their students. Those who use our products tell us that we are doing just that. In those eighteen years, teachers have used our music to reach their toughest students, to bring their audiences to tears, and to unite entire schools in programs to save the planet. Our music has helped a generation of students stay in school, avoid drugs, learn about their world, and feel good about their lives, their country, and their futures.
Founding Principles of Plank Road Publishing
Plank Road Publishing was founded on several important principles, and they continue to guide our way today:
Our products are superbly recorded with children's voices and top professional instrumentalists. The music is educationally sound and designed to motivate today's children. While we create products that are contemporary and exciting for students, we build on timeless concepts that allow teachers to use these products for years to come.
Our products are priced and packaged to provide high value for schools and churches with limited budgets.
We treat our customers and our staff as we would want to be treated. All of our products are fully guaranteed, and when you call us, you get a real person, a friendly one who cares about you and your order.
As a company, we respect the environment, using recycled paper, soy ink, and packaging with the least environmental impact.